Desktop Ad Units
Jump to: Display Banners | In-Video Ads | Video Post Roll Ads | Chat Head Ads | Text Link | Navigation Tab | Interstitial | Instant Message | Popunder
Display Banners
These are typical ad banner placements. Simple static images, to GIF's, to rich media ad units.
Format:
Header: 468x60, 728x90; typically above the fold header sizes.
Footer: 950x250, 900x250, 728x90, 300x250; below the fold footer ads.
Next to Content: 300x250, 250x250, 120x600, 300x600, 260x340, 190x900; typically found on the index pages, video/content pages, and above the fold or below the fold.
Media Types:
GIF, JPEG, HTML, Javascript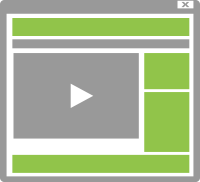 In-Video Ads
Customize and display your ads inside a video player.
Unit Format:
300x250 banner; pre-roll, on pause, and post roll; 468x60 banner or text ad.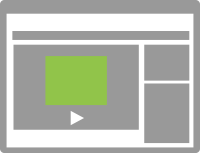 Desktop Video Post Roll Ads
Media Types:
GIF, JPEG, HTML, Javascript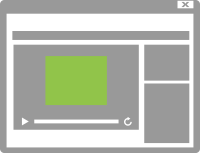 Desktop Chat Head Ads
Media Types:
GIF, JPEG, HTML, Javascript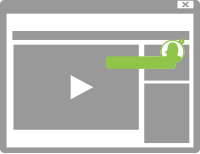 Text Link
Direct Link ads are great for advertisers looking for high volume of low priced traffic to boost traffic to a website. Usually this is CPC based, the direct link is used by publishers as a blind link.
Unit Format:
URL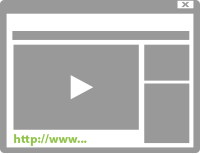 Navigation Tab
Text based link within the navigation of a website. This is usually sold on a CPC / CPM basis. There are 4 categorical restrictions with the ability to change text within 24 hours. (Webcam, Dating, Premium)
Unit Format:
URL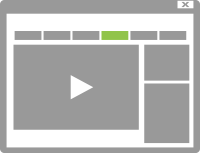 Interstitial
The Interstitial Ad is additional ad space that is initiated after a select action on a website. The ad is displayed before or after a page is loaded. Most often it is 5 seconds before or after content is displayed. Traditionally it is a large ad on the page that replaces the action item, or loads prior to the action item being loaded.
Unit Format:
Full Page Ad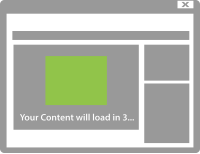 Instant Message
This ad typically looks like an instant messenger chat box. The unit is placed strategically in the corner of a website to not detract from the site's content. This is very appealing to users and effective for dating and live cam advertisers.
Unit Format:
250x150 and 300x250 (maximum)
Media Types:
GIF, JPEG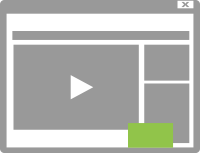 Popunder
Popunder ads appear behind the main browser window. Once the main browser window is closed or minimized, the user's attention is free to look at the Popunder ad, thus creating additional space without altering the users experience.
Unit Format:
Full Page Ad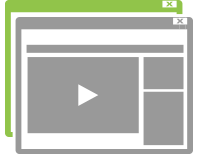 Postial
The postitial ad is part of the Google Better Ads Coalition list of featured ad units. We have created a desktop full page interstitial ad, otherwise known as the Postitial. The ad is full responsive and loads between page views as an interstitial on a website. Like a Pop-Under, Fullpage Interstitial ads are triggered on clicks only and displays the ad in between the click from the page of origin to the destination.
Unit Format:
Full Page Ad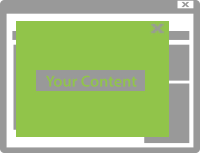 Sign up now and test out our features